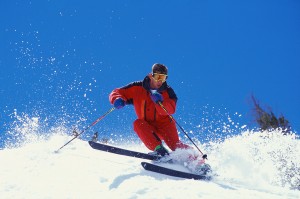 I don't know about you, but I've been living through Ottawa's cold winters throughout my entire life, and I have to say I've never gotten 'used to' the cold.  We've all heard the complaining that is acceptable conversation fodder: how cold it is today, who in the family is sick with a cold or flu again,  how depressing the weather is, what a pain it is to shovel all the snow, etc. —basically that winter in Ottawa is awful.  I admit, there are days when that belief crosses my mind and tries to plant itself there.   But when it tries, I try harder.  How do I do it?  I prepare for it and embrace it.  If you've lead an indoor life these past 3 months or so, and are not an invalid, you can be out there, benefiting from winter!
I know, there's only about a month or so of winter left, you may say—-but why not start practising  so that you can be prepared for next winter? Here's how to start replacing your old beliefs about winter:
Belief #1: " It's too cold to go outside."
Solution: Wear under-layers. If you're thinking about those very un-sexy, beige 'longjohns" your grandpa used to wear, think again. They are extinct! They've been replaced by a whole realm of colourful underlayers for legs and body available in an assortment of fabrics that fit every shape.  In fact, now's the time to buy them because they go on sale at end of season (again, that's now!).
Here are my top picks:
For 100% Merino wool products, check out www.icebreaker.com   The great things about this wool?  It's remarkably soft, doesn't hold odours, and is breathable yet warm! (Obviously, if you are allergic to wool, you should probably opt for another choice).
At a lesser cost, you can buy synthetics, such as those sold by Mountain Equipment Co-op:  www.mec.ca
Pros: Very cozy, and surprisingly warm! Cons: Synthetics hold odour. Wear them once, then wash.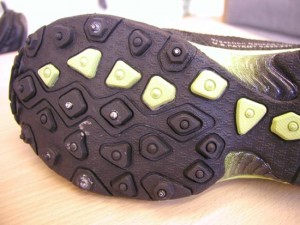 Belief #2:  "It's too slippery."
Solution: Icebugs. Next time you see me, ask to see my winter boots. In wintertime, I've been wearing Icebug boots exclusively for the past 7+ years.  The outersoles of these Swedish- invented boots and runners are outfitted with carbide 'studs' that provide superb grip on icy surfaces. My Icebugs give me confidence walking on icy streets. Check out the variety of styles at www.icebug.se
Belief #3:  "Everyone gets sick and feels blue in winter. It's normal."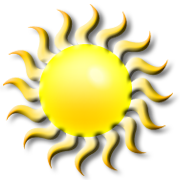 Solution: Take your vitamin D.  Statistically, it may be so that the rate of infectious disease skyrockets in winter, but it need not be necessary. Take your Vitamin D to support mental health and immunity, and take it all year round.  The idea that 'if you spend 15 minutes outside per day you will make the vitamin D you need' is misleading to Canadians as it is NOT applicable to our location on the globe in winter time (when the sun is shining directly on the Tropic of Capricorn, in the southern hemisphere).  Make sure you are taking at LEAST 1,000 i,u. of vitamin D-3 daily. If you're skeptical about needing this, go and have your blood levels of vitamin checked. Note that it will cost you $30 to do this, and you are better to use that money on a couple of bottles of quality vitamin D-3.  I recommend an emulsified vitamin D, or liquid form D for optimal absorption. Oh, and stay away from sugars as much as possible! They suppress the immune system.
Belief #4:  "Winter is boring, tiring and depressing."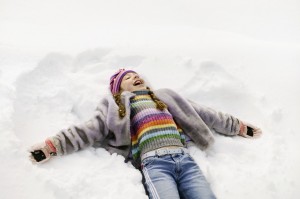 Solution: Get some fresh air.  Our homes and workplaces are more polluted with unhealthy off-gases in winter than any other time of year since our windows remain closed.  Wearing your layers (and a hat, may I add), go for a walk on one of the National Capital Region's many Greenbelt trails. If you enjoy dogs, check out Bruce Pit (off Cedarview Drive north of Hunt Club Rd.) If you don't enjoy dogs, go to a trail such as Jack Pine, Lime Kiln, or Sarsaparilla (all west end trails).
Belief #5: . "Winter is only fun for athletes."
Solution: Participate!  If you enjoy watching a winter sport on TV chances are you may like to participate in it yourself to some degree.   Whether you choose to go tobogganing, a casual road or ice-hockey game,  skate on the Rideau Canal, try snowshoeing in Gatineau Park or learn to downhill ski on one of the half-dozen mountains, you will benefit from the outdoor air and the good energy that surrounds you from others enjoying their activities. It will rub off on you!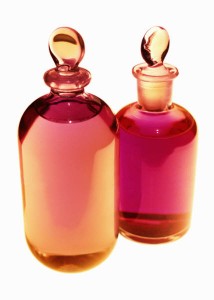 Belief #6: "It's too dry! My hair is brittle and my skin cracks".
Solution:  Keep hydrated by drinking water every waking hour , take an omega-3 fatty acid supplement such as flaxseed or fish oil, and nourishing your body with natural oil-based lotions and creams as soon as possible after toweling off from bathing. Good ones to use are coconut oil-based  or shea nut butter-based with a short ingredient list of unpronouncables (even better: NO unpronouncables!).
Remember:  Every thought we think–negative or positive— is creating our future.  Good news: A thought can be changed.
Now, go make an effort to enjoy what's left of a beautiful season.