Don't you just love watching the Olympics? I do. Whether you are a hard-core athlete or simply a couch-potato watching the Games, you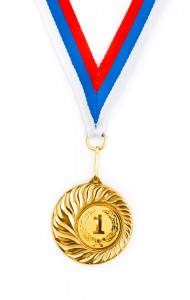 deserve to celebrate with the champions by enjoying these healthy snacks:
Green Pea Guacamole: If guac doesn't rock in your book, try this avocado-less alternative. It has a fraction of the calories, but even more fibre than the traditional Mexican dip.
Roasted Chickpeas: More protein and fibre than popped corn, these can be seasoned as mild or as hot as you'd like. I'd toss them in coconut oil, which is more heat-stable.
Mushroom Pate: Here's a flavourful low-calorie spread for your favourite crackers that gives you the immune boost provided by shiitake mushrooms. These prized mushrooms are usually purchased dry, then soaked in water.
Banana Oat Bread: This gluten-free "pound cake" will not tip the scales because it has no added sugar!
Enjoy! But remember to take exercise breaks every half hour during your marathon viewing sessions!