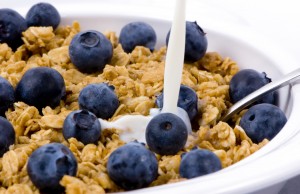 A lot of health professionals seem to be pushing supplementary fibre on their IBS patients as a way of managing their symptoms.
Interestingly, when I look at the food journals of clients with IBS they often demonstrate not only plenty of fibre, but too much!
Excess fibre can contribute to any of the following:
More than 3 bowel movements daily
Uncomfortable gas and bloating
Stool is poorly formed (broken pieces)
Undigested food in stool
Fibre consists of the plant material in our foods, and our bodies don't make the enzymes to break them down; hence, the term 'roughage'.  Does that word sound comfortable to you?
These are some possible consequences of excess fibre:
Mineral deficiencies. Phytates (found in whole grains) and oxalates (found in all plant-based whole foods) can bind to minerals like calcium and iron and prevent their uptake from the gut into the body.
Over-active bowel. Fibre increases peristalsis—the muscle-contractions that move food and feces through the intestines.  If you're vulnerable to incontinence, this can increase your chances of having an accident, or at the very least, Nature may call more often than is convenient.  In any case, the cramping that overactive bowel creates is uncomfortable.
Gas and bloating. Since we can't digest them ourselves, the intestinal microbes eat certain plant fibres and "burp" gas in the process. The result of excess fibre can therefore liberate this gas at varying rates and of varying odours.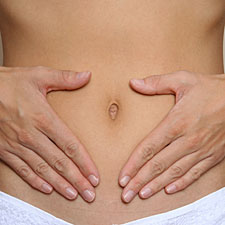 4.  Loose stool.  The more fibre we eat, the faster our intestines move the food and waste through.  This means less of the water contained in the stool has time to be reabsorbed, creating a 'watery', or loose stool.
To be clear, fibre has an important role in our diets, and higher consumption is associated with lower cholesterol levels and lower incidence of bowel cancers.  Plus, many vitamins are found in whole grains.  So with the exception of some very specific health conditions, fibre shouldn't be removed entirely from your diet.  However, if you're wondering if your digestive symptoms may be related to your fibre intake, a nutritionist can help you determine this. Be sure to keep a food log that includes approximate quantities of each food eaten.  Keep in mind that individual tolerance for type and quantity of fiber differ from person to person.