Hi! I'm a Registered Nutritional Therapist (RNT) and Natural Nutrition Coach/Practitioner (NNCP) in Ottawa, Ontario, Canada.

This year, I am celebrating my 22nd year working as a nutritionist! 
Over my career I have successfully coached hundreds of clients with skin problems, digestive dis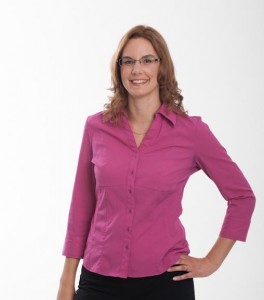 orders, cardiovascular disease, weight issues,  pain and gynecological diseases. Since each person is unique, I analyze an individual's health and lifestyle data, then design a wellness program to suit his/her health goals. Throughout my programs, I employ my extensive knowledge of nutritional supplementation to restore the balance of essential nutrients while I teach my clients how to eat in a way that supports their vital organs best.
I am often asked how I arrived on this career path. My university education in geography and environmental studies included a mix of cultural and population studies in addition to the expected study of mapping, climate and topography. It wasn't until I graduated that I realized that two of my favourite university courses had involved the study of spatial patterns of disease, and  the chemistry of food, health and drugs.  I decided to learn more about why certain populations and demographics experience certain diseases, and how dietary choices may have influenced these phenomena. It became obvious to me that studying nutrition was the next thing I needed to do! So I enrolled at The Institute of Holistic Nutrition (Toronto)  and completed a diploma in Applied Holistic Nutrition in 1999. I am now a proud member of  The Canadian Association of Natural Nutritional Practitioners (CANNP).
So why did I choose to study natural nutrition instead of dietetics? I have always believed that eating natural, minimally processed foods makes healthier bodies than processed, 'fast' foods would. I felt that difference personally when I first started making some changes to my diet at the age of 17. I saw the difference in my skin, (an improvement in my acne and later, eczema)  when I reduced my intake of processed foods.  Secondly, I chose this philosophy because I didn't want to be limited to dispensing only one-size-fits-all, government-approved health and nutrition information.  I have continued my education steadily throughout my career from a variety of experts to bring you recommendations based on a combination of cutting-edge nutritional research and thousands of years of traditional cultural wisdom.
This year, I'm also celebrating my 21st year of teaching at The Canadian School of Natural Nutrition. This means if you've come across any other nutritionists in town, they were probably one of my students!  (It also means that if you can't reach me, I'm probably in the midst of teaching a 3-hour class.).
In 2015 I was honoured to be nominated, voted for and awarded the title of  Ottawa's Top Nutritionist of 2015 by FACES Magazine.
To get to know me and my philosophy better, please check out my blogfor my opinions on various hot topics in nutrition.
To see what my clients have to say about our work together, please visit my testimonials page!