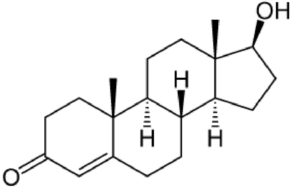 Estrogens–a key group of hormones necessary for female health– are feared by many these days. First, there was the famous Nurses Health Study, which was cut short in 2003 when researchers realized that the participants on synthetic hormone replacement medications were experiencing more heart attacks and strokes.   Then in 2006,  Canada banned the use of chemical bisphenol-A (BPA) from baby bottles over the concern that BPA is in fact an estrogen-mimicker, with unknown effects on developing infants.  Unfortunately, these very real concerns have lead to a paranoia about soy-based foods, since they naturally contain estrogen-mimickers as well.
So, should we limit our exposure to ALL estrogen-like substances, natural or unnatural? I am asked this question frequently in my nutritional counseling practice.
In fact, there is nothing inherently wrong with phyto-estrogens; many traditional food sources from various cultures around the world have naturally contained components that mimic human estrogen, albeit in a very MILD way.  That is the key. The fact that they are much, much  weaker than our own estrogen means that they are not capable of the nasty potential effects that xeno-estrogens—the chemical estrogen-mimickers–have.
Here are a few foods that naturally contain phyto-estrogens—chemicals that act like weak estrogens: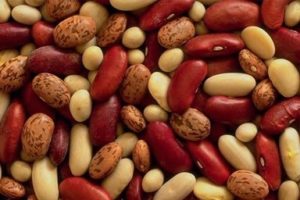 Beans: Not just soybeans, but black beans, kidney beans, lentils, chickpeas, black-eyed peas,….in fact, if it is a legume (not to be confused with the term "vegetable"), it contains phyto-estrogens such as genistein and daidzein.   Removing these from our diets is a sacrifice because they are an excellent source of fiber, protein and complex carbohydrates. If you do eat soy products, make sure they are organically grown, as over 90% of conventionally grown soybeans are from genetically-modified plants.
Alfalfa: Alfalfa sprouts are found in the salad department of our grocery stores, typically in clam-shell-like containers.  We add them to salads, sushi rolls, and sandwiches. Not only are these sprouts a good source of vitamin K, they are also sources of phyto-estrogens. After all, alfalfa is also a member of the legume family. Once again, look for organically grown sprouts, or grow your own with organic seeds from the health food store.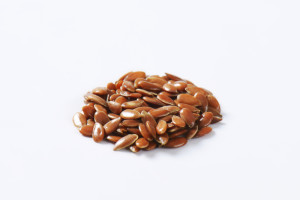 Flaxseed: This little brown or blonde-coloured seed has been celebrated mainly for its outstanding omega-3 content. However, it's also a high source of lignans—another phyto-estrogenic plant component.  Flaxmeal and flaxseed oil should both always be stored in the freezer as it can go rancid easily.
These 3 foods are not to be feared.  There is a theory that phyto-estrogens help block xeno-estrogens from our estrogen receptors, protecting us from the strong estrogenic effects of BPA and other plastics. Enjoy these foods as part of a varied diet. They have so much to offer!